Building upon the category-defining collection of fishing products launched earlier this year, Gerber introduces saltwater versions of select products from the freshwater collection. The first look at these select saltwater-specific products comes at the 2018 iCast Trade Show in Orlando, Florida, these products will become available for purchase nationwide in early spring 2019.
For a new breed of fishing, a new generation of tools. Hardcore anglers need tools that work even harder. Tools that take them beyond the beaten path, beyond self-imposed limits, beyond anything and everything that stands in their way. In 2018, Gerber introduced a new line of multi-functional fishing products that outfit the angler from the trek in, to the catch, to the victorious journey home. These tools are purpose-built for the adventure to extend the experience anywhere and everywhere the angler dares to tread – now that angler can tread freely into harsh saltwater environments.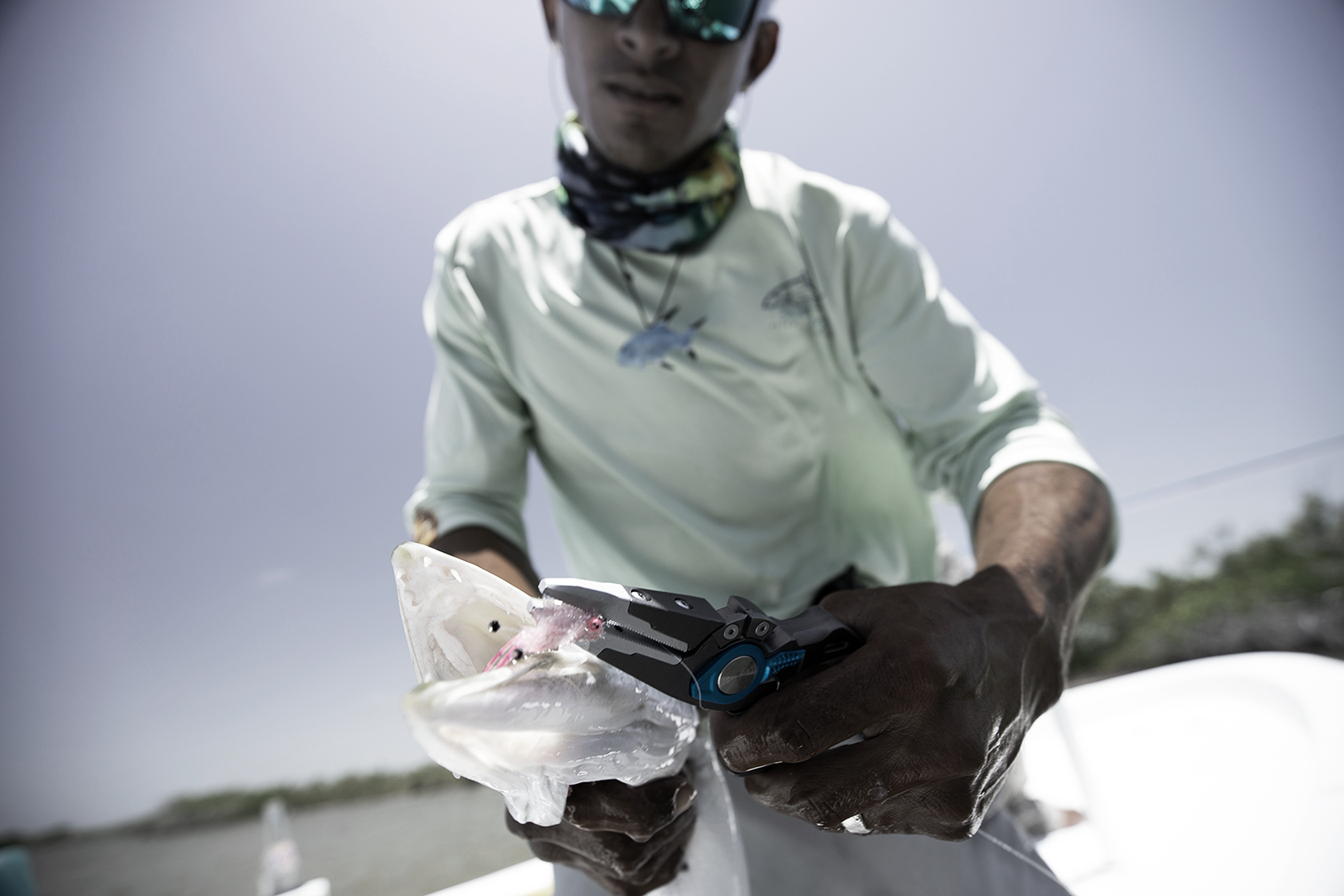 "Gerber is known for reimagining the common tool and delivering intuitive, multi-functional gear." said Andrew Gritzbaugh, Vice President of Marketing at Gerber. "This new collection of fishing products is rooted in Gerber's extensive experience developing problem-solving products for users in expeditionary environments –  from US Soldiers in Afghanistan to Elk Hunters in Montana.  This new fishing collection will serve the experienced angler by providing intelligent design, insightful material combinations, and progressive new technologies that will enable them to venture farther and fish beyond."
Gerber upgraded 4 products from the original collection and added a brand new one, testing and formulating corrosion-resistant upgrades to withstand the wear and tear that saltwater environments demand. Featuring brand-new Salt Rx™ technology, the saltwater collection is optimized to hold up against environmental factors that weaken products with added corrosion resistance.
Do more and go farther while taking up less space – explore the saltwater collection of products below.
CONTROLLER Saltwater Fillet Knife System [6", 8", 10"]  [$44.99, $49.99, $54.99]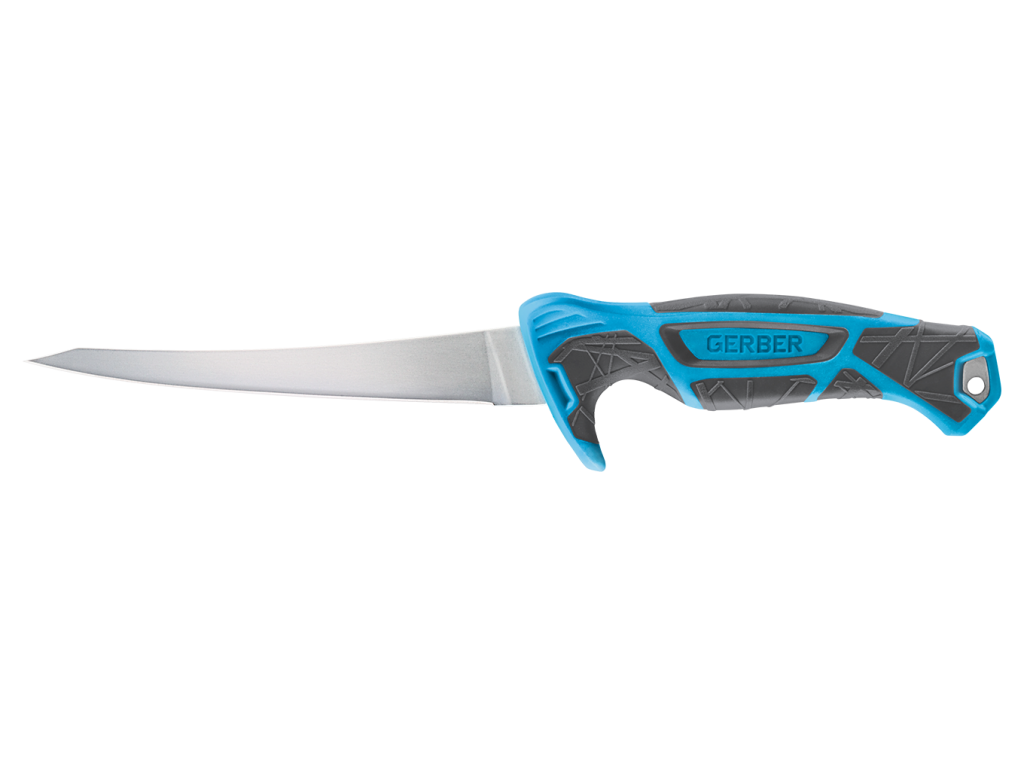 MAGNIPLIER Saltwater 7.5" Pliers [$84.99]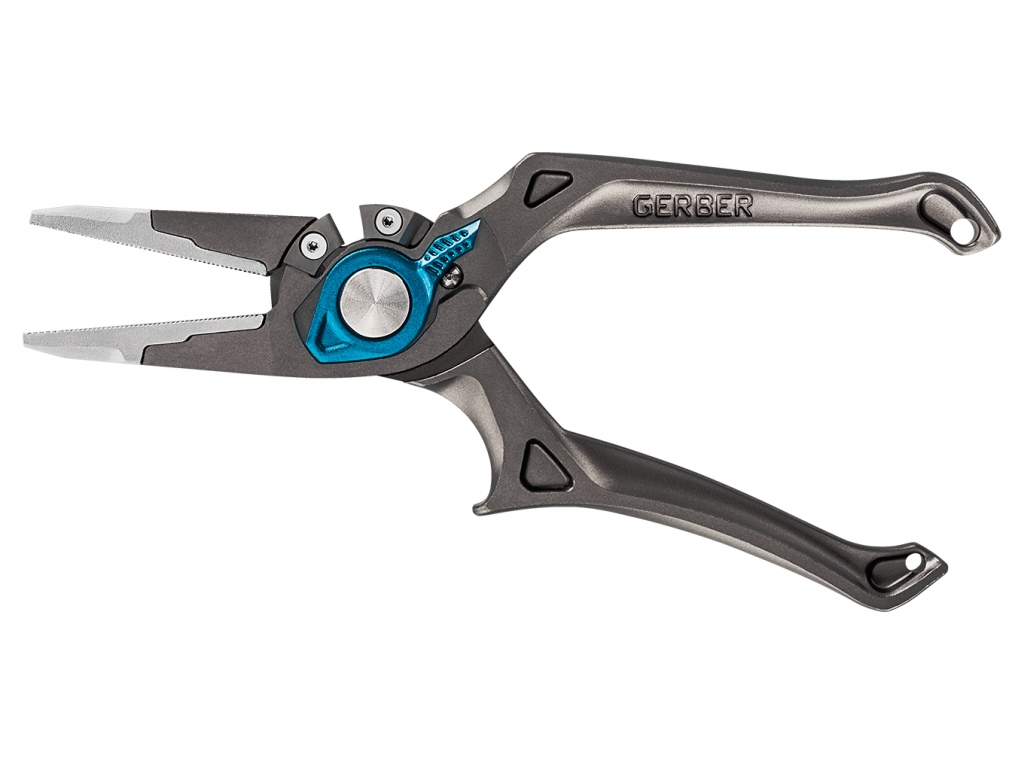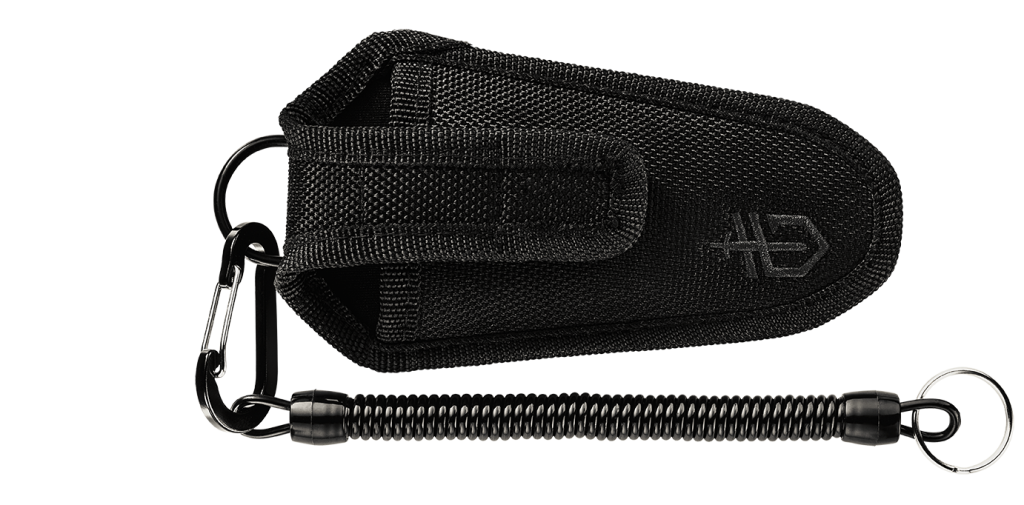 NEAT FREAK Saltwater Braided Line Cutters [$24.99]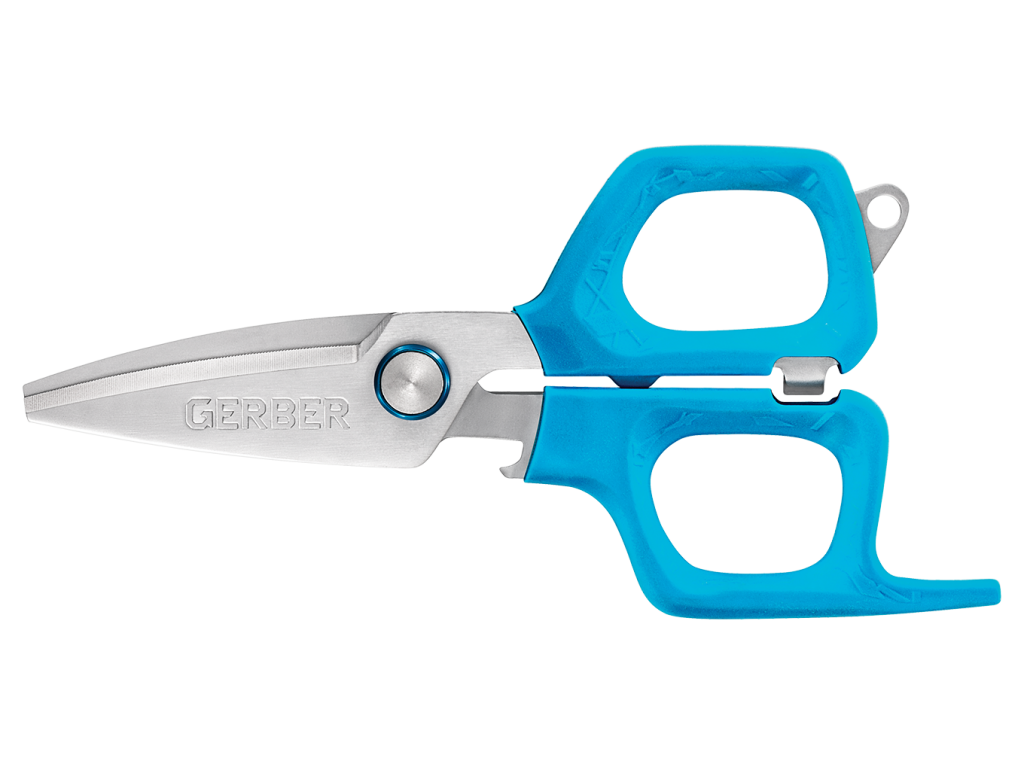 PROCESSOR Saltwater Take-A-Part Shears [$44.99]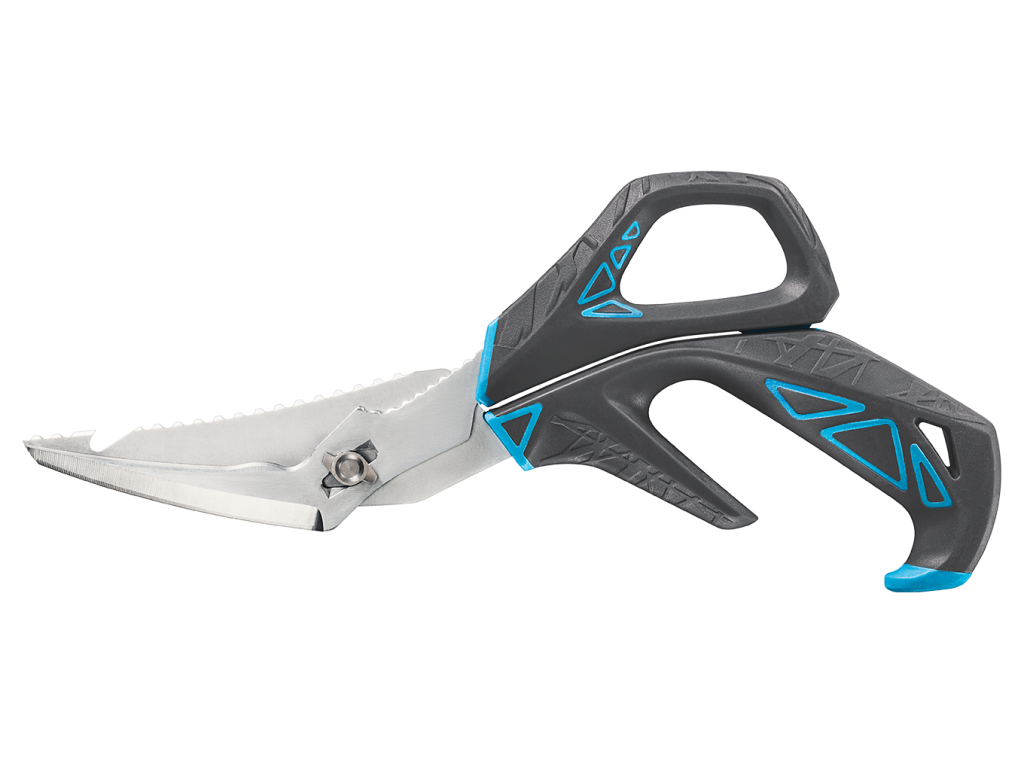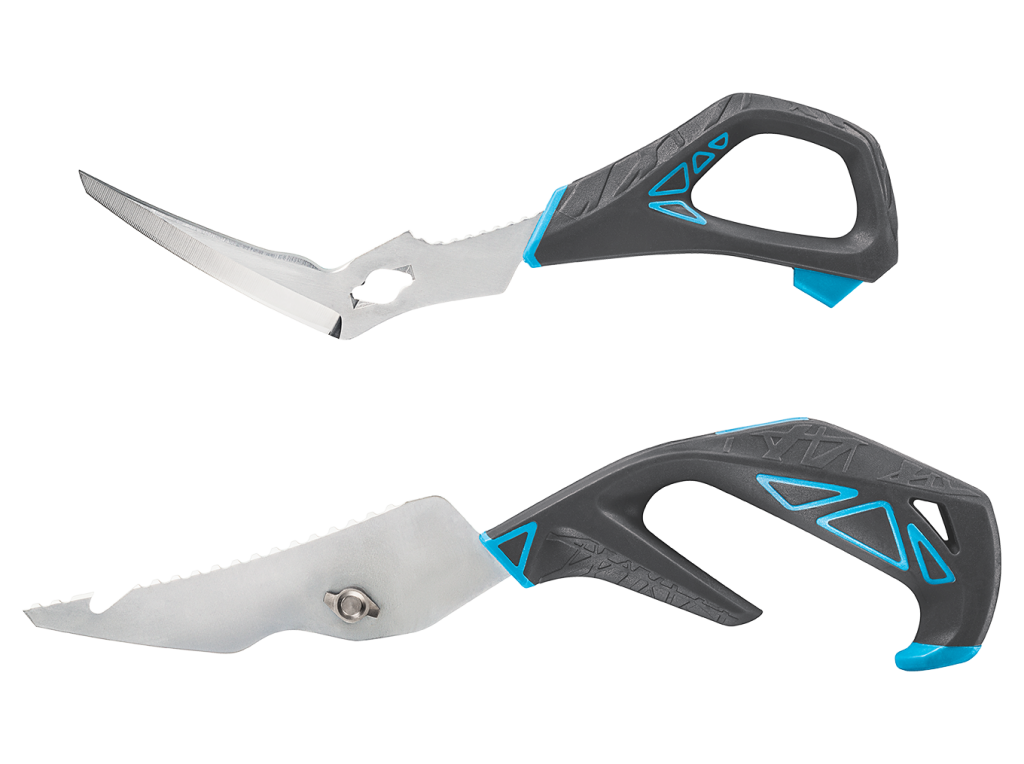 CROSSRIVER Saltwater Fixed Blade Knife [$39.99]