Recipe and photos by Lindsey Browne Davis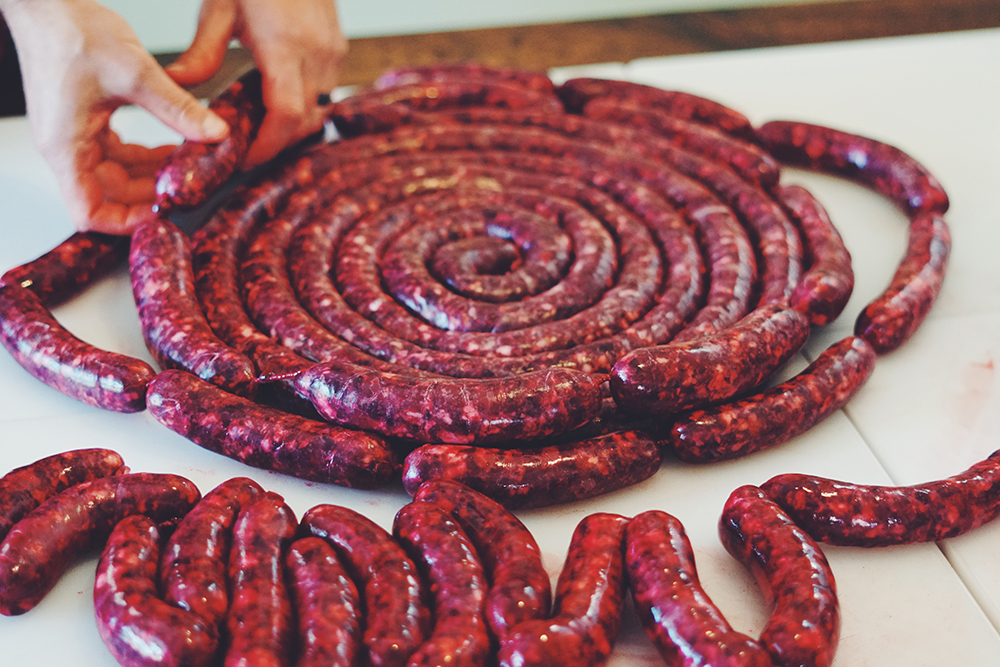 This recipe is for beet lovers. Adapted for wild game from one of our favorite sausage purveyors, this recipe makes a deep purple, dill forward venison sausage with a garlicky finish. In order to nail this, cube your venison and fat, and freeze it so it goes into the grinder as cold as possible. If you can detach the hopper of your grinder, you can also pop that in the freezer to keep the processing extra cool. These are delicious smoked, enjoyed on buns with kraut, or in pasta.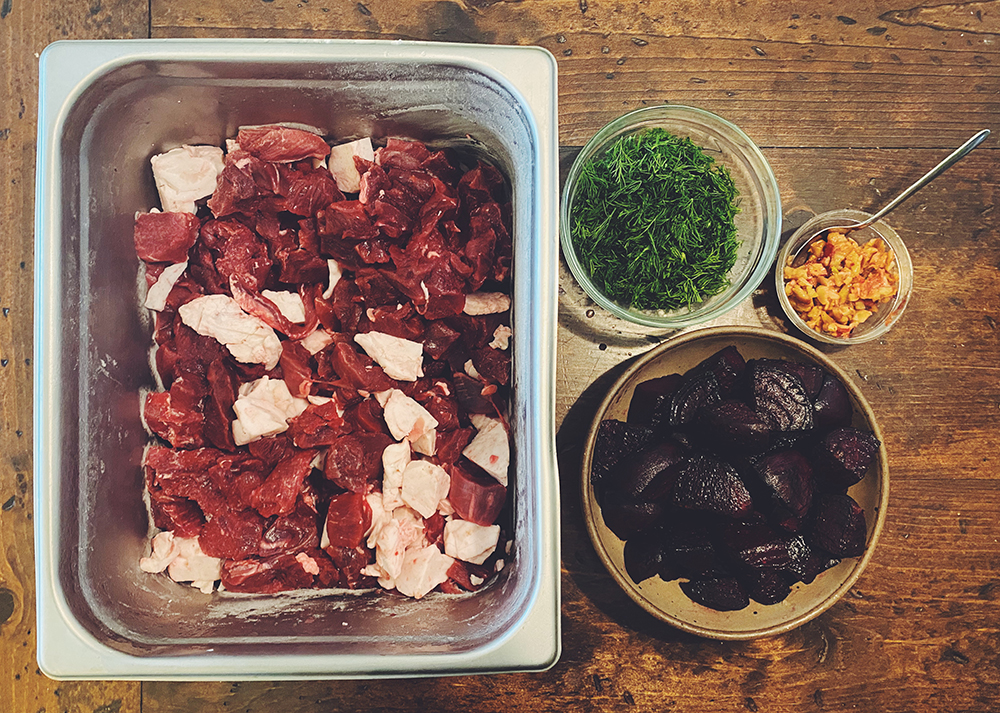 Ingredients:
4.5 lbs. cubed venison
1.5 lbs. cubed pork fat
4 lbs roasted beets
.5 cup roasted garlic
3 bunches chopped dill
4 T kosher salt
4 T course black pepper
15 ft. natural hog casing or 32/25mm collagen casing
*you can also use 6lbs of boneless pork butt
Equipment:
Weston 7lb Sausage Stuffer
Weston Butcher Series #8 Meat Grinder
Weston Vacuum Sealer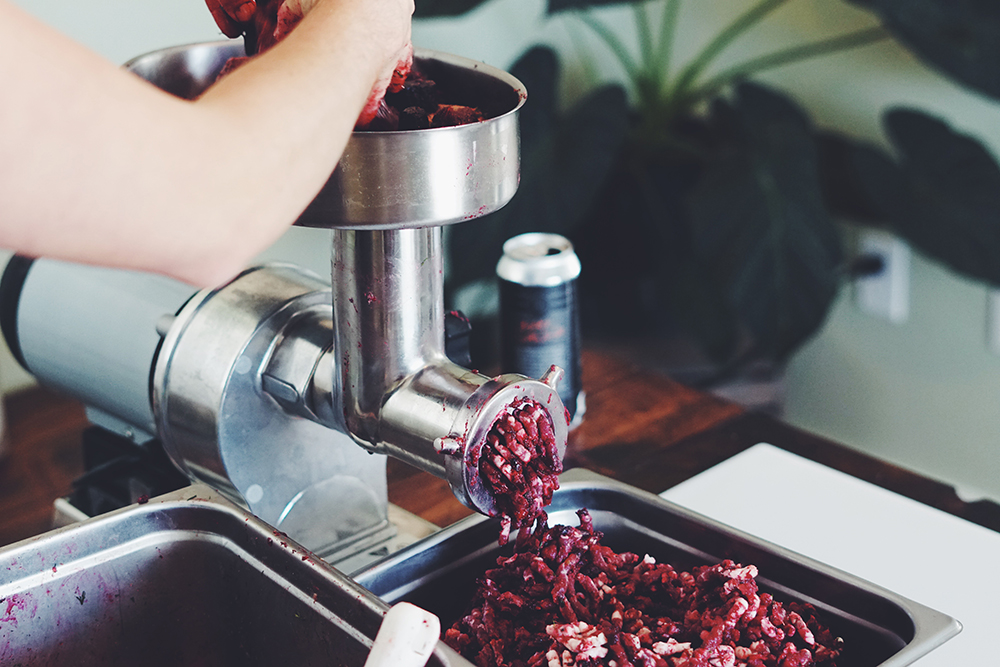 Instructions:
Preheat the oven to 400 degrees. Slice beets into 1 inch chunks; place in a roasting pan with whole cloves of garlic. Toss in olive oil. Roast for 40 minutes, or until soft; set aside and let completely cool (can be done the night before).
Combine chopped dill, cubed meat, fat, beets and spices into a large container. Hand mix for a good distribution.
Grind all ingredients together
Setup your sausage stuffer; load the casing onto the tube; press all the air out of the hopper with the hand crank; tie a knot in the end of your casing; slowly fill the casing with your ground meat.
When your section is full, measure your desired length for each link and start to twist each one — 6 times towards you, and then 6 times away from you until you get to the end (best to cue up a YouTube video at this point if this is your first go).
Prick each sausage 3-4 times with a safety pin so there are a few holes for air release
Cut to separate
Vacuum seal, and voila!